GENUINE RAVES
We're proud to have worked with some of the world's biggest brands and most talented creators/teams in the industry. Read below to learn what our clients are saying
Casey Mooney, Producer at Weber Shandwick
USAA – "Face the Fight"
"Conversations around suicide require incredible sensitivity. We were very moved by the care that the team at Genuine took with all of the candidates for this effort. The casting interviews, in particular, were evidence of a nuanced display of compassion. I am grateful that we were able to partner with Genuine for this potentially life-saving campaign."
Amanda Kresge, Producer at Ogilvy UK
Dove "Cost of Beauty"
"We appreciate your continued partnership on this job.
It's been such a huge success so far, which is in large part due to the work from your team. xx"
Sam Ditore, Executive Producer, Writer & Creative Strategist at Ditore Mayo Entertainment
Operation Recon
"Wanted to offer my thanks for the hard work, expertise, and professionalism you all have put into this assignment. You have provided a first class experience from our initial call through the entire casting.
Grateful to have collaborated with you and looking forward to doing it again!"
Roy De La Maza, Associate Producer at Saatchi & Saatchi
Walmart "All The Ways We Holiday"
"We can't thank you enough for the amazing work you guys did in finding us so many amazing families and stories for our Walmart campaign. They are the building blocks that will make this campaign as vibrant, diverse, and REAL as it gets. Great working with you guys on this and looking forward to the next one!"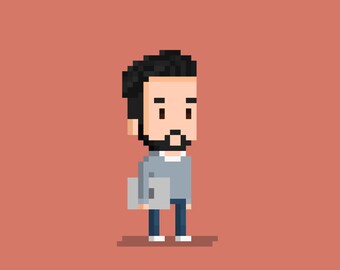 Eduardo Dañino, Producer at Saatchi & Saatchi
Degree "Not Done Yet"
"Genuine did an excellent job on our SF Not Done Yet Marathon campaign. Our request had a lot of filters for the casting search and Genuine still managed to find the perfect pool of runners. They're a great creative thought partner in helping bring concepts to life and they could not be easier to work with."
Jon Drawbaugh, Head of Production at Argonaut
Cricket Wireless "People Who Come to Cricket, Stay With Cricket"
"We are all so pleased with the work. Cricket is over the moon about it. We couldn't have done it without Genuine. Literally."
Jose Barrios, Line Producer at
COVID-19 Vaccine PSA
"I can't thank GENUINE enough for the great cast we ended up with on the COVID-19 Vaccine PSA I produced for the CDC. The images captured are beyond beautiful. Each and every person they found was a pleasure to have on set and they all had a great time!"
Ellen Lacey, Associate Director, Content + Production at C-Space
Stop & Shop
"You all rocked it. With such a short deadline, we knew we could trust you to find the real talent. Client loves them, we love them. #nothingbeatsreal"
Peter Ostella, Executive Producer at
Head & Shoulders #HeadstrongAds Super Bowl 2019
"Stop looking around and book these guys now. If you are still reading reviews, you are wasting valuable casting time."
Annie Burger, Producer at EnergyBBDO
Ziploc Real Superheroes #MoreThanATeacher
"I was thankful to partner with GENUINE who helped us find modern day superheroes for the #MoreThanATeacher Ziploc campaign. As a producer, this was my first experience with real people casting. The project really turned out to be something incredible and we couldn't have done it without them!
Get in touch to discuss your next project.